DIY Floating Toy Shelves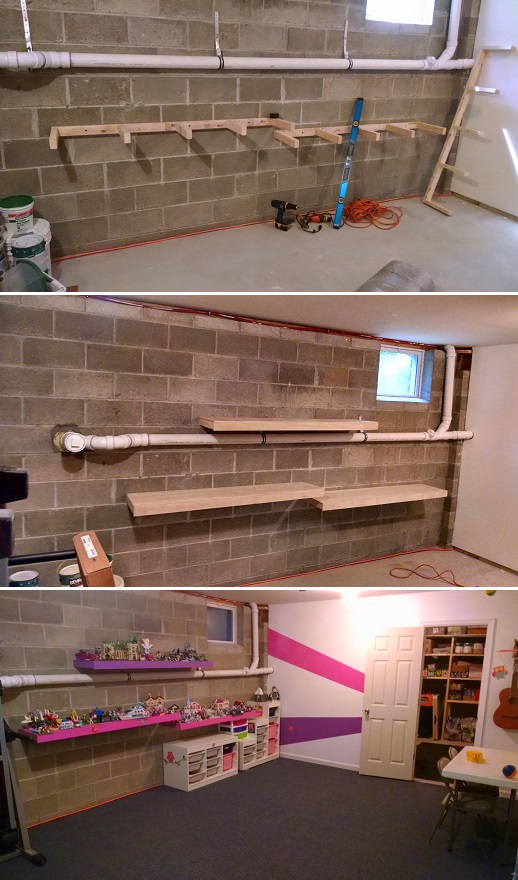 I made these simple floating shelves for our new basement room. The kids put their assembled Lego creations on the shelves, and keep their sorted parts in the organizers below.
I started by assembling 3 "ladders" from 2×3's, and screwing them into the concrete block wall – 3 screws in each. Then I tacked on plywood tops and sides, sanded, and painted. They turned out to be very sturdy.
Second to pallet boards, 2×3's are quickly becoming my favorite go-to material for DIY projects. (You can also spot them in my utility shelves through the doorway in the last shot.) They're the cheapest studs at Home Depot. Even after digging past the really-warped ones, they're never totally straight, but that's not a problem for a project like this. I straightened the long ones out on the wall when I screwed them in, and the "rungs" of the ladder are short enough to hide any warping.